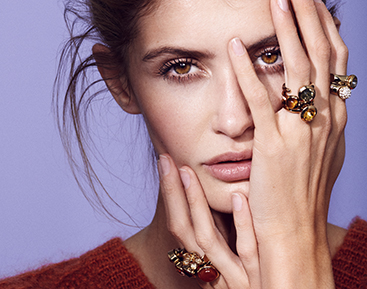 DYRBERG/KERN https://www.dyrbergkern.com/ is an award winning fashion jewellery brand from Copenhagen whose pieces are all made by hand, using semi precious stones, with a distinctive fashion twist. They also have the unique Compliments collection of customisable rings.
Their mission is clear: To be a preferred choice for modern and confident women to express their style and beauty.
How? By offering an extensive and inventive range of iconic classics and a sultry approach to style and sophistication. A fascination with art, architecture, interior, design, graphics, nature, film and music has influenced Dyrberg and Kern's ability to continuously surprise and seduce consumers infatuated with their brand.