Pashma https://www.pashma.com/ Having trained as a teacher for differently-abled children, Shilu never imagined herself becoming a fashion designer. Her innate passion and penchant for crafts, culture and style diverted her path into Fashion. Enthralled by the textile crafts and creativity India had to offer, Shilu embarked on a journey to revive traditional textile art-forms with the 'Made in India" label. Her mission is to preserve the craftsmanship and textile talent that spans hundreds of years to create economic opportunities through sustainable fashion. She was a design and production consultant to global fashion retailers such as Banana Republic, Ann Taylor and Ralph Lauren.
Based just outside of Dehli, India, Pashma is a family business with more than 500 employees globally and operating one of the last fully vertically integrated boutique mills left in the world.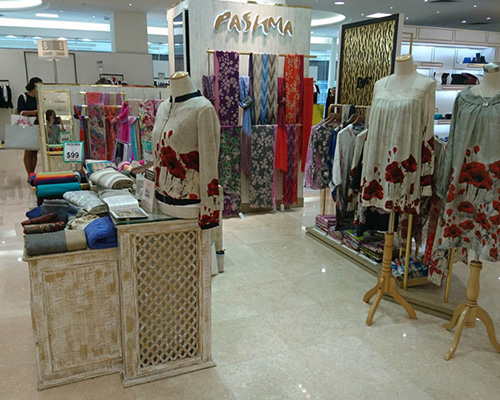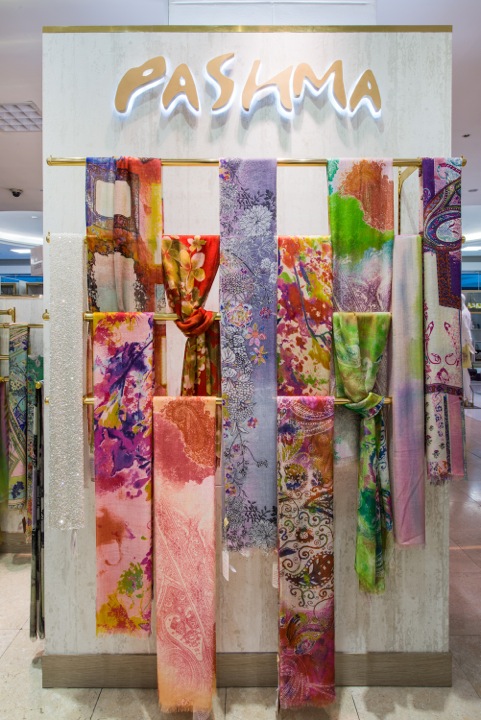 We believe in indulging in the individuality of our patrons and provide the exquisite pleasures of precious materials and timeless craftsmanship. Inspired by the opulence of the Maharajas to the iconoclasm of contemporary street art. We celebrate the beautiful contradictions that encapsulate India, creating sustainable fashion.
Nestled amidst lush farms, the craft is preserved by a highly qualified and experienced team of designers with unique textile specializations. At Pashma, yarn and fabric designers work alongside colourists and pattern specialists to create and conceptualize one-of-a-kind pieces. Our entire process of cleaning the raw fibre to being hanger ready takes place under one roof. Our vertical integration endows us with an unparalleled latitude to uphold the highest quality standards and innovate, to create products that offer genuine luxury products.
Our extensive range of products is crafted from only the finest fabrics from around the world. We use the finest cashmere fibres ethically sourced from a tribe of Buddhist nomads in Ladakh; the highest plateau in the world. All of our products are handcrafted in its very own environment-friendly boutique mill in the erstwhile royal kingdom of Pataudi. Here age-old textile traditions co-exist with state-of-the-art manufacturing technology, passing the craft and knowledge to younger generations.